"All the world's a stage"
– Francis Bacon
The magical brick fairy strikes again.

In several major U.S. cities we're seeing reports of multiple piles of bricks in areas of the city where there was no construction underway.
One of those areas was said to be near the Dallas County Courthouse.
"They" staged a pallet of bricks in Dallas… and all over Texas… and everywhere else.

Moreover, other high strangeness abounds… like "Free Cars" in the path of protests…. and "crisis actors" ads for those who need money.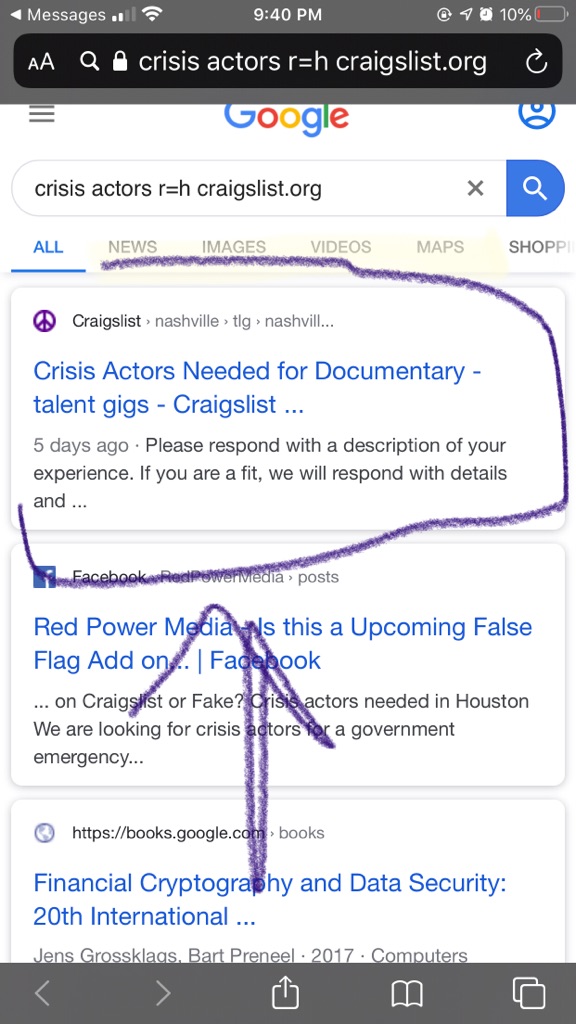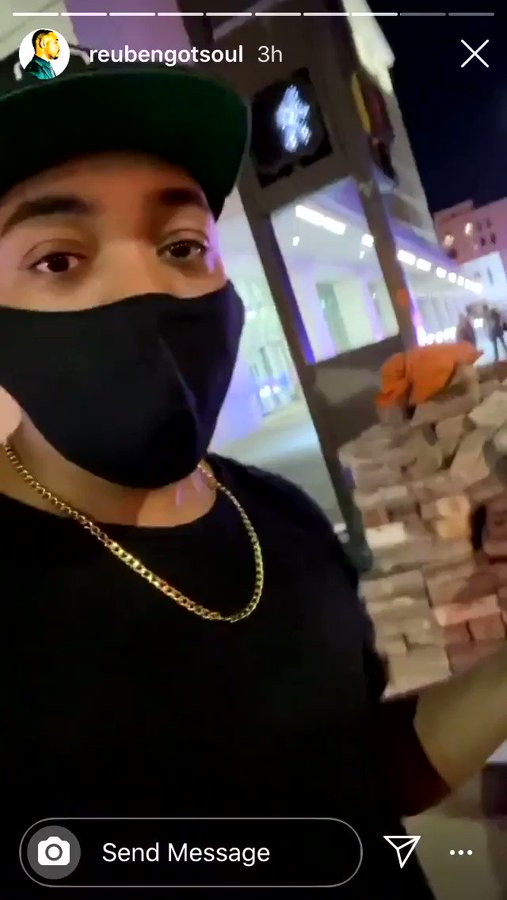 "The Dallas protest was a lot of things," said National Urban League Young Professionals Communications Chairman Reuben Lael in a Facebook post on Saturday. "But I was very disappointed to see this RANDOM stack of bricks in front of the courthouse. #setup.
Pic of bricks in Dallas was at Routh Street and Howell. #DallasProtests #DallasRiots
Someone else in the video noted that there wasn't any type of construction going on anywhere in the immediate vicinity where the bricks were piled up.

"There ain't no damn construction around here," the voice said. "You're just gonna set a pallet of bricks right there."
A woman on Titter who identified herself as a 911 dispatcher in the city noted that the protests started out peaceful, however once it got dark outside, protesters stared throwing rocks and bricks at officer and deputies.
So I'm a 911 dispatcher in Dallas. This protest was peaceful until it got dark outside and people started throwing bricks and rocks at the officers and deputies….
And THEN DPD deployed the tear gas…
Protesters initiated the violence this time…#dallasprotest

— RileyLouWho (@Smiley_TheRiley) May 30, 2020
According to Dallas Police Chief Renee Hall, she said that she was nearly hit be bricks during the protest, according to CBS-DFW.
"Everything was peaceful," Hall said. "Then all of a sudden, bricks started hailing (in), hitting out squad cars, hitting our officers…and then I nearly got hit with a brick."Sgt. Keith Samet@DD8122
Protestors here in Dallas threw bricks at the mounted patrol, harming at least one horse's head.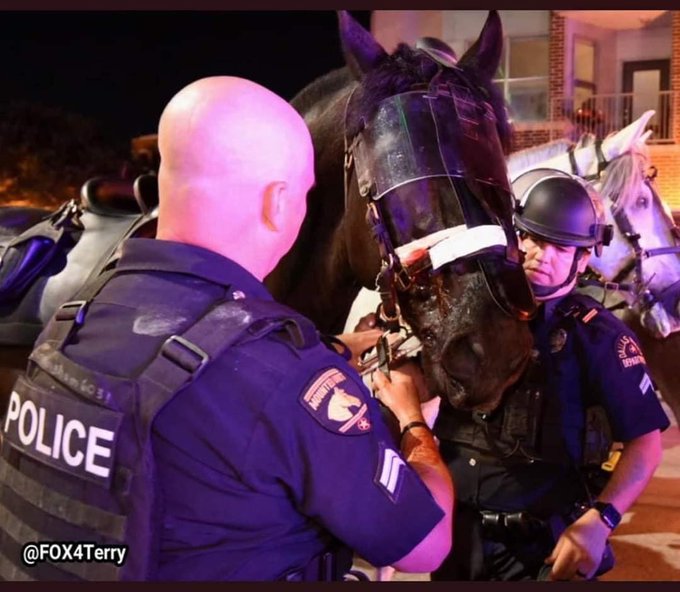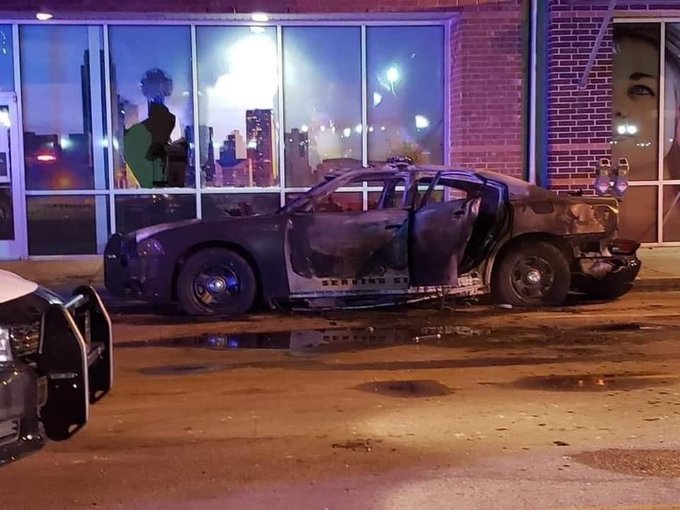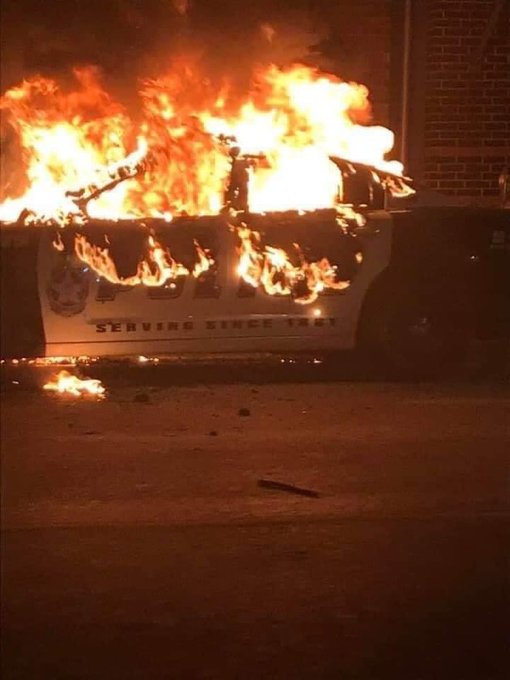 In San Francisco, a Twitter user reported that multiple piles of "pre-stacked bricks" outside of businesses in the city. Another user reported people breaking bricks down into "throwable sizes."ELIJAH✔@ElijahSchaffer · 

Meanwhile in Fayetteville, North Carolina, another user reported a pile of bricks in an area where there was no construction occurring. "Some random ass bricks, bro; ain't no construction."
Down the road in Raleigh, a news editor at a self-described "progressive newspaper" said that she was "devastated" that bricks were launched through her window while she was inside the building on Saturday night.Leigh of House@LeighTauss
I'm devastated. We are a progressive newspaper. Last night I was inside when the first brick was thrown #Raleigh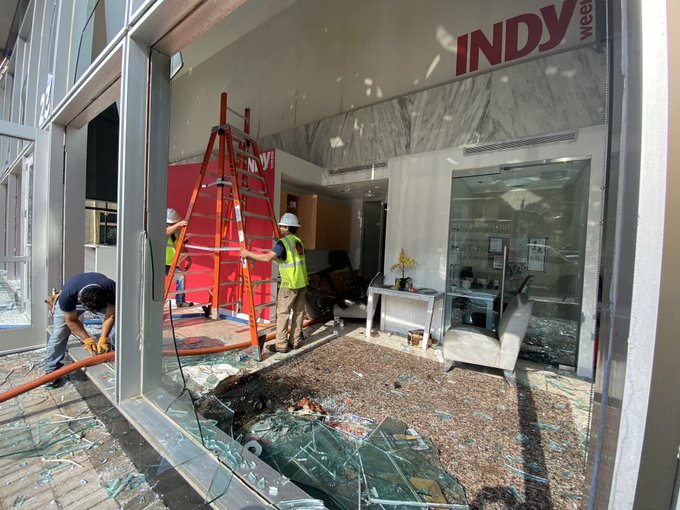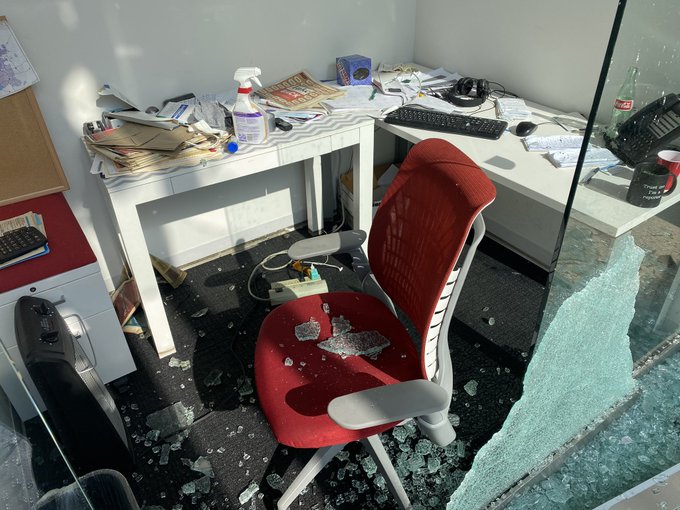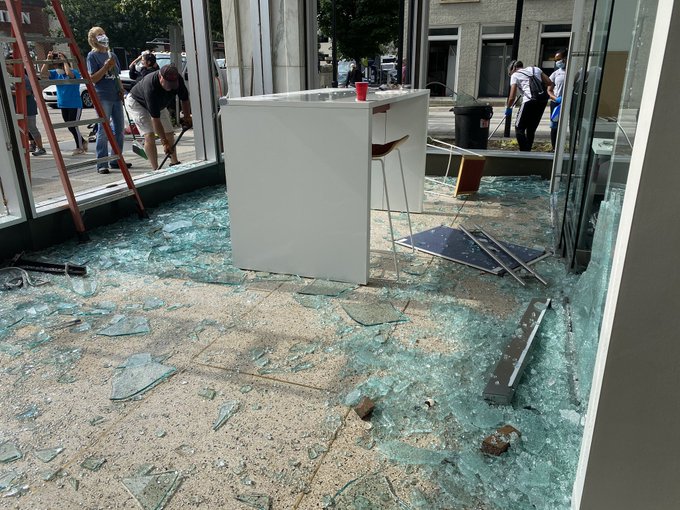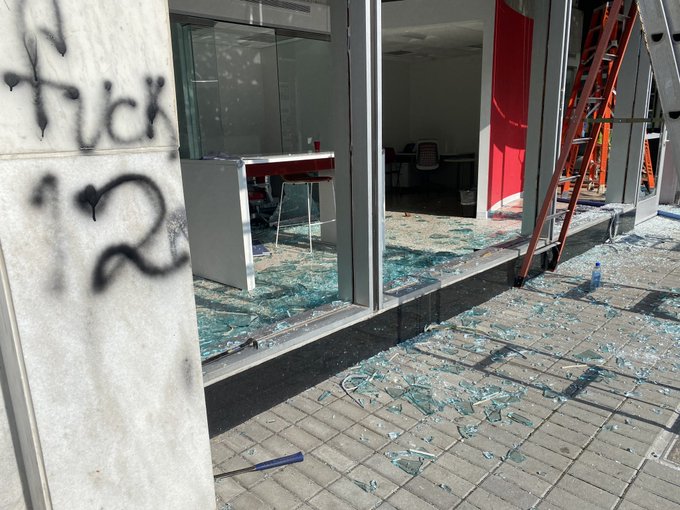 "I'm devastated. We are a progressive newspaper. Last night I was inside when the first brick was thrown #Raleigh."
Likewise, in the Manhattan borough of New York, @NewsNTD reporter Kevin Hogan posted a video on a tweet, which showed protesters breaking into a construction cache to steal bricks.

"Yo, we got bricks. We got bricks!" the rioters were heard shouting as they tore down barricades.